Buy Snap Stock as the 'Great Reopening' Catalyst Begins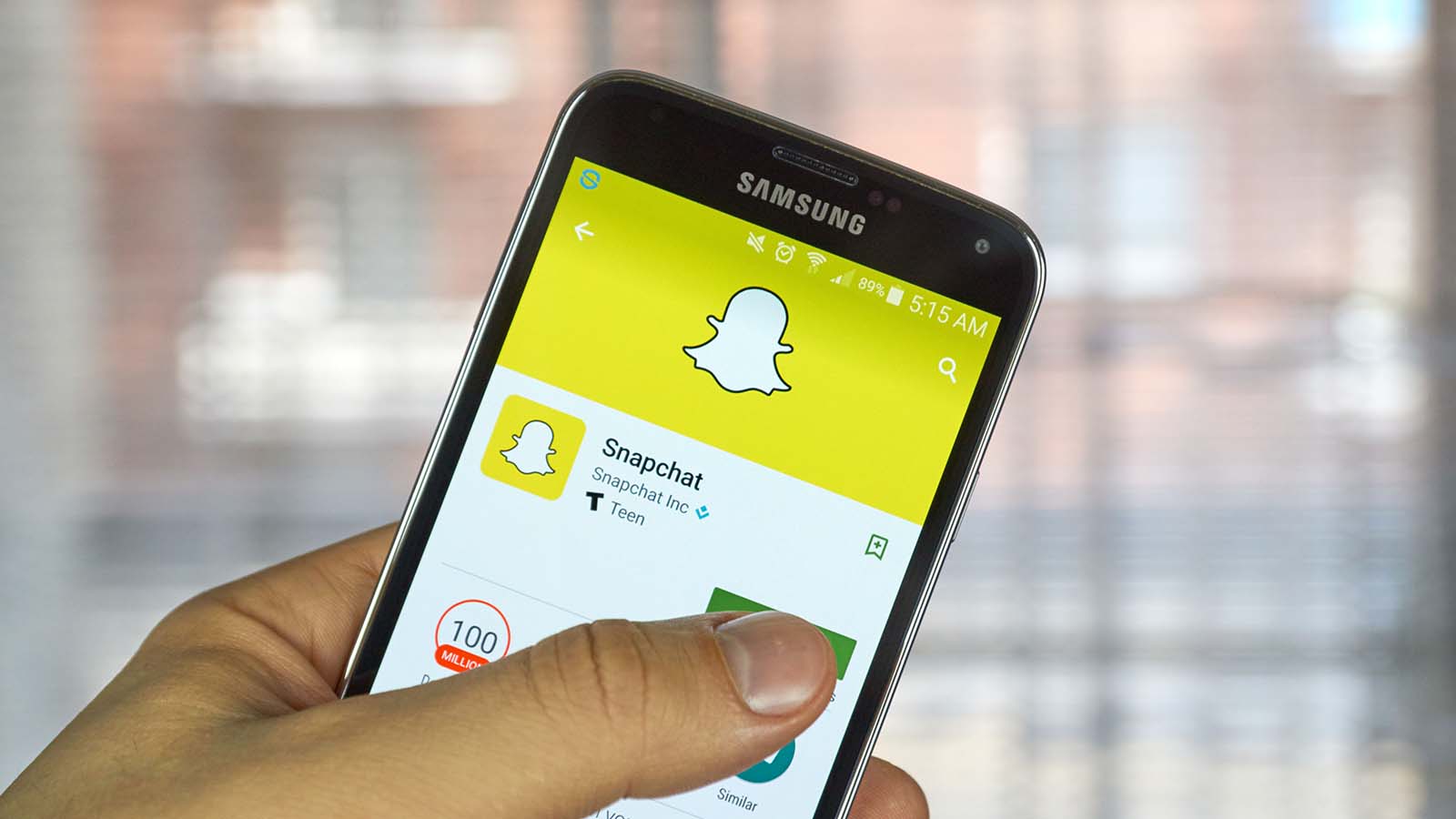 Shares of social media company Snap (NYSE:SNAP) dropped on Monday after Bank of America downgraded SNAP stock to "Neutral," with the analysts saying that they have "better reopening ideas" for 2021. Really? Better reopening ideas than SNAP stock?
I think you'd be hard-pressed to find one.
The reality is that Snapchat's stock isn't just a solid long-term winner underpinned by secular tailwinds in mobile entertainment consumption, visual media and digital advertising, but the stock also doubles as a great reopening trade because the more people do things, the more they'll be posting about those things on Snap.
So, don't listen to Bank of America.
Instead, buy Snap on this dip and hold onto it for a big 2021.
Here's a deeper look.
SNAP Stock: A Long-Term Winner
Zooming out, the number one reason to like this stock is because Snap is a long-term winner.
This is a company that has created a must-have digital communication and entertainment app for young consumers. We're talking everyone from the high school crowd, into the mid-30s crowd. Folks in that demographic have become addicted to Snapchat. They use Snapchat to talk to friends, send photos, create cool short videos with unique filters, watch short TV shows, and read their daily news.
Over 75% of 13-to-34 year-olds in the U.S. use Snapchat.
Snap's chokehold over this demographic won't cease anytime soon. That's because the management team remain relentlessly innovative and continues to pump out engaging new products and features, like Snap Maps, Mini, Original shows, etc.
With this chokehold on the youth demographic in place for the foreseeable future, Snap has a long runway ahead to deeply monetize this easily persuaded crowd with compelling, visual-heavy, and ultra-targeted digital ads. After all, Snap's average revenue per user last quarter was under $3.50. Over at Facebook (NASDAQ:FB), that number stands above $10.
And, to add to all of that, Snap also has a big margin expansion opportunity ahead of it. The company's profit margins today hover around the flatline. But this is a hyperscalable digital ad business model with stagnating cost of goods sold per user, and sky-high gross margins. Long-term, this is a 40%-plus operating margin company.
Big picture? With Snap, you have a company with tons of user growth potential, tons of revenue growth potential, and tons of margin expansion potential. Ultimately, that means SNAP stock is a long-term winner.
A Great Reopening Trade, Too
Bank of America didn't downgrade SNAP because they think the company suddenly stopped being a long-term winner. No. Instead, they downgraded SNAP stock because they think that it will lose favor amid the Great American Reopening.
Ostensibly, that makes sense.
But, upon closer inspection, it actually makes no sense. SNAP stock may be one of the best reopening trades in the market.
Snap's core use case is consumers sharing cool content, and that is built on the back of consumers doing cool things.
You go to a restaurant, try a cool dish with a fancy aesthetic, film it, and share it on Snapchat.
Or, you go to a concert, see your favorite musician, film the performance, and share it on Snapchat.
Or, you go on vacation, relax on the beach, film the waves rolling in, and share it on Snapchat.
Consumers are going to do more of those things in 2021/22. They're going to go back to restaurants. They're going to go back to concerts. They are going to travel again. And, as consumers start doing more cool things over the next 12 to 24 months, they are going to share those things on Snapchat more than ever before.
To that extent, Snapchat usage will actually significantly increase as the world reopens, not the opposite.
And that's why SNAP stock is a long-term winner that doubles as a great reopening trade.
Snapchat Is Hugely Undervalued
By my numbers, Snap's stock is significantly undervalued today, meaning that a reopening-driven acceleration in user engagement in 2021/22 could spark a big rally in the stock.
We broadly see Snap as sustaining ~10% user growth over the next decade and ~20% ARPU growth, to drive ~30% revenue growth. We also see operating margins expanding to just shy of 50% at scale. Assuming so, our valuation modeling outputs a fair 2021 price target of at least $85.
The SNAP stock price today sits at $57.
Thus, there is solid fundamental upside potential here over the next ~12 months.
Bottom Line on SNAP Stock
Snap is one of my favorite growth stocks to buy for the long-term, that also doubles as a great reopening trade.
But it's not the best growth stock to buy today.
Instead, the best growth stock to buy today is a company that reminds me of a young Amazon (NASDAQ:AMZN). Indeed, I think buying this stock today could be like buying AMZN stock back in 1997 — before it soared thousands of percent.
Which stock am I talking about?
Click here to watch my first-ever Exponential Growth Summit to find out the name, ticker symbol, and key business details of this potential 10X stock pick.
On the date of publication, Luke Lango did not have (either directly or indirectly) any positions in the securities mentioned in this article.
By uncovering early investments in hypergrowth industries, Luke Lango puts you on the ground-floor of world-changing megatrends. It's how his Daily 10X Report has averaged up to a ridiculous 100% return across all recommendations since launching last May. Click here to see how he does it.
View more information: https://investorplace.com/hypergrowthinvesting/2021/03/buy-snap-stock-as-the-great-reopening-catalyst-begins/