Bitcoin Should Rebound, But Buy More With Any Weakness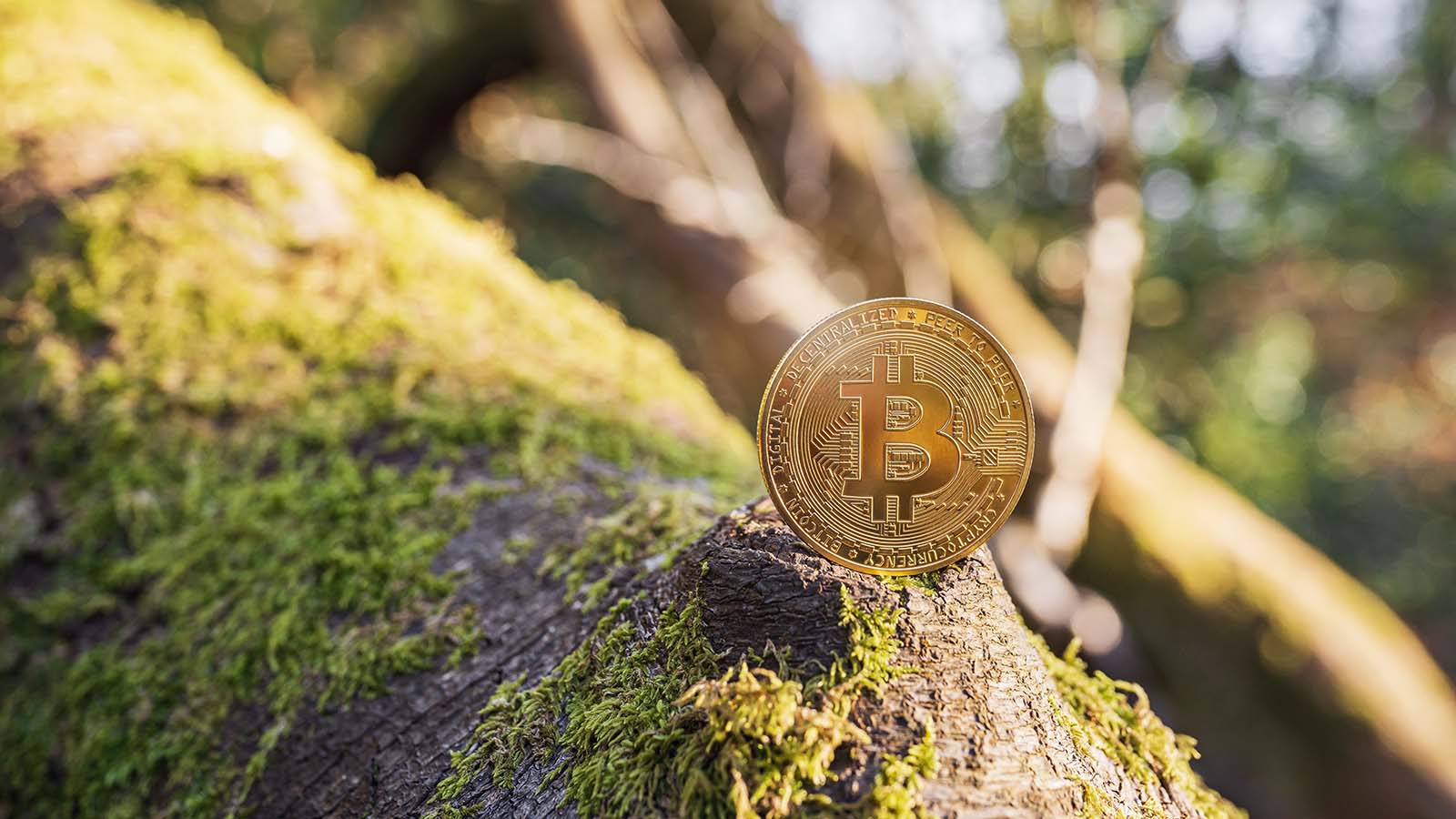 Bitcoin (CCC:BTC-USD) has been on a roll for the past month or so and is likely to continue to push. This is despite the headwinds it has faced from regulators and proposed regulations making conditions more difficult in the industry.
Bitcoin is the most well-known crypto worldwide. It also has the largest market cap in the world of cryptos. So it is bound to face scrutiny, especially since its market value is now close to $900 billion.
However, I suspect the market may have expected these kinds of intrusions by regulators for some time and so they brushed these off. I suspect that Bitcoin will move to new highs in the fall.
Recovering From Its Break
This will follow the crypto's recent recovery from a severe break and trough. As of April 12, BTC tokens peaked at $63,503. Then they went on a 3-month decline. As of July 19, Bitcoin bottomed out at $23,807 per BTC. That represents a huge $41,696 decline in the price or about 66%.
However, since then Bitcoin has recovered. As of Aug. 19, it has risen to $47,255, or about double the trough price. Moreover, year-to-date (YTD) the crypto has actually got a profit. BTC ended last year at $29.374. That means that as of Aug. 19 it is up 60.8% YTD, and it's gone higher since
That performance is significantly better than the stock market. The SPDR S&P 500 ETF Trust (NYSE:SPY) is up just 17.64%, from $373.88 per share on Dec. 31, 2020, to $438.86 as of Aug. 19. The point is that despite Bitcoin's severe volatility it is still outperforming the S&P by 2.45 times with its 60.9% YTD gains.
That has made a lot of heads turn around in the institutional investment arena, especially since this is not the only year this has happened. Portfolio managers and corporate treasurers now find it easier to buy Bitcoin as a substitute for an alternative investment like gold.
In fact, one CEO, Jack Dorsey, of both Twitter (NYSE:TWTR) and Square (NYSE:SQ), is personally now mining Bitcoin with his own resources, according to Decrypt.co.
However, some are saying that the cryptocurrency is now overbought. One author in Barron's wrote that he advised his clients to put in stop-loss orders around $51,000 per BTC.
What to Do With Bitcoin
Bitcoin is the ultimate contrarian investment. The best time to buy it is when everyone hates it and the currency is making new lows, down 10% daily. That is not a contradiction, it's just reality.
So now we have a situation where everyone believes that it is rebounding, which it certainly is doing. I think the recovery could continue well into the fall. In fact, some say that it could still hit $100K this year, effectively eclipsing its prior peak. If that occurs, you should be doing the exact opposite – selling into that strength.
That means that right now the crypto is effectively somewhere in the middle, in terms of a sort of contrarian scale. It's not too hot, not too cold. It would be ideal to buy in at lower levels, though, so expect to average in. But, in order not to miss out on a move up, buy small amounts of the total that you plan to invest in the crypt0. That seems to be the most defensive course to take.
Just keep in mind that Congress could end up uniting around passing an infrastructure bill with impacts on Bitcoin. They could pass legislation that puts severe regulations on Bitcoin brokers and consumers' buying. This could put a damper on the price. If that occurs, try to take advantage of its weakness to buy a full position in the crypto.
On the date of publication, Mark R. Hake held a long position in Bitcoin but not any other security mentioned in the article. The opinions expressed in this article are those of the writer, subject to the InvestorPlace.com Publishing Guidelines.
Mark Hake writes about personal finance on mrhake.medium.com and runs the Total Yield Value Guide which you can review here.
View more information: https://investorplace.com/2021/08/bitcoin-should-rebound-buy-more-with-weakness/