Bet on Blockbuster Movies Lifting AMC Stock in 2021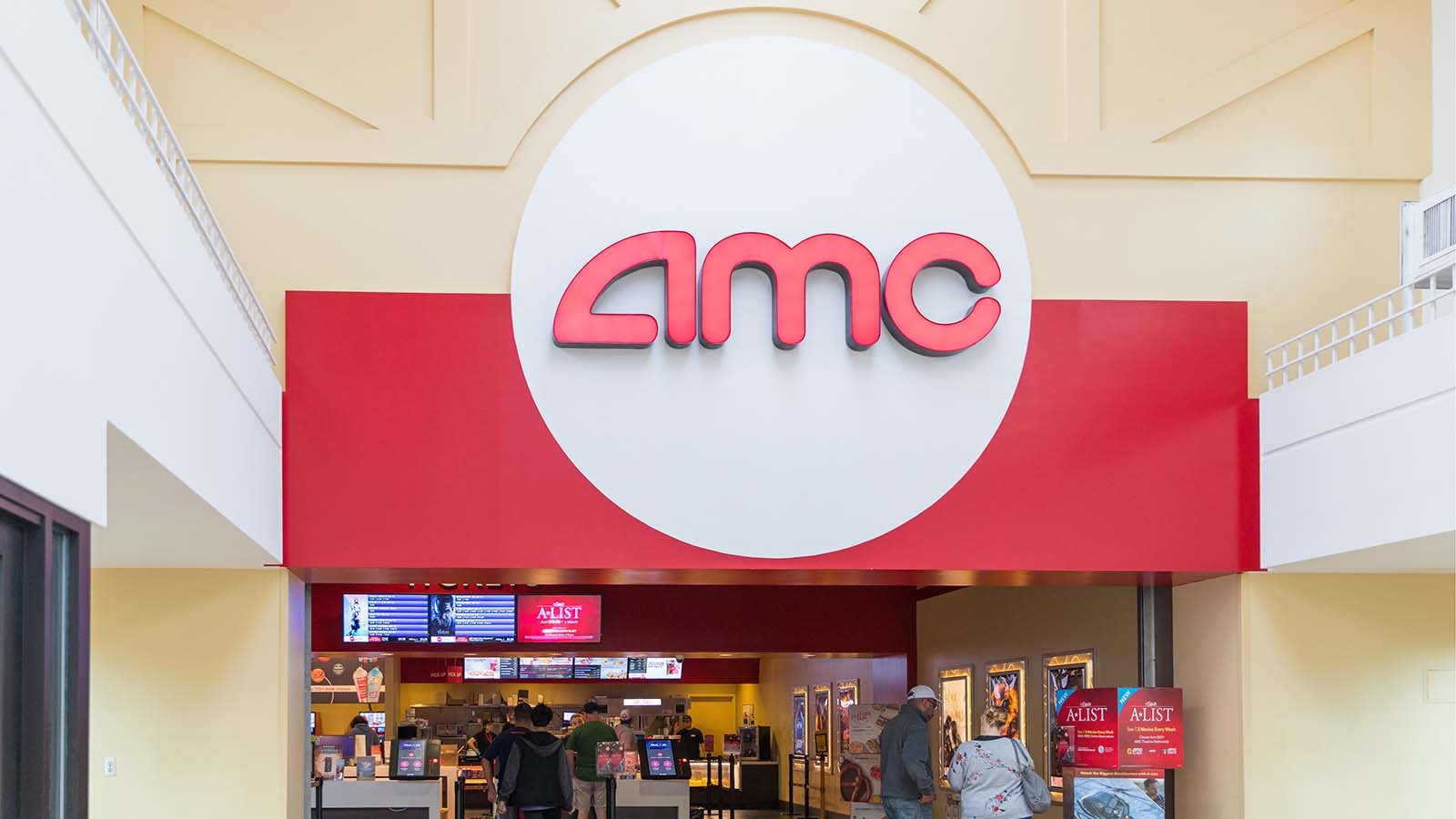 After AMC Entertainment (NYSE:AMC) stock fell well below $10, the shares might make another run higher in the summer. The theatre chain managed to stay alive by selling AMC stock and debt to pay its bills. All it needs now is the economy to fully reopen.
What are the odds of AMC Entertainment's business rebounding in 2021?
Bears Bet Against AMC Stock
AMC topped around $20 per share when r/WallStreetBets rallied around the stock. The shares subsequently pulled back, much to the relief of short-sellers. But since 21% of its available shares are being shorted, renewed buying could trigger a short squeeze. Speculators, however, can neither time nor guess the chances of such an event. But the shares can be boosted by two upcoming catalysts.
Warner Brothers' Godzilla vs. Kong movie is the first potential, positive catalyst for AMC. The movie made $32.2 million over Easter Weekend. The flick,  which cost  $155 million – $200 million to make, is not yet profitable. In the coming weeks, however, movie attendance will grow steadily, as over 90% of U.S. theatres have reopened, albeit at limited capacity. AMC will comply with social distancing guidelines, earn its audience back, and its revenue will eventually climb above its operating costs.
Throughout the pandemic, stock markets bid up the shares of movie-streaming companies.  Disney's (NYSE:DIS) Plus, AT&T's (NYSE:T) HBO Max, and Netflix (NASDAQ:NFLX) were among the services that benefited from strong demand during the heart of the pandemic. The pent-up demand for movie-theater tickets will shift demand  away from online streaming channels.
Movies are well-suited to live audiences whose reactions are part of the experience. Conversely, television comedies have laugh tracks that mimic the effects of live audiences.
AMC's Stock Sales Must End
Last month, AMC Entertainment's CEO, Adam Aron, asked shareholders to approve the sale of 500 million new shares of the company's stock . As a result, its shareholders will get diluted. Avoiding bankruptcy benefits all of the company's stakeholders, but management must limit the sale of new shares.
Chances are growing that customers will return to AMC's theaters in growing numbers. The company's safe and clean initiative will minimize the risks of a Covid-19 outbreak. For example, people must wear masks in AMC's buildings at all times. Consumers who do not bring masks to AMC's theaters may buy them  for just $1.00.
Since  cruises are not expected to resume before mid-summer, many cruise lovers may choose the movie theatre experience as an alternative.
Chart courtesy of Stockrover
As shown in the chart above from Stock Rover, AMC Entertainment paid a $2.35 per share dividend, in 2018. as management rewarded shareholders with a special dividend.
As recently as 2019, AMC's 0management attracted income investors with its regular 80 cent per share annual dividend. AMC may pay its debt and buy back its shares, then restore its dividend. But that may not happen for at least a year.
Other Risks
Disney's delays of film releases and its same-day release of movies to Disney+ will undermine AMC Entertainment's recovery. The company said it would delay the release of five new films. It also said that its Black Widow and Cruella movies would be available in theatres and Disney+ on the same day. But Disney's high fees for streaming its most popular movies undermine the advantage of watching them on Disney+. So instead of paying those elevated streaming fees, many consumers may head to AMC's  theatres instead.
The Bottom Line on AMC Stock
AMC Entertainment is not out of the woods yet. Last year, the company thought the pandemic was easing, but infection rates rose again in the U.S. This time around, the vaccines may put an end to the pandemic, and movie theatres will benefit tremendously when people are free to go out again.
 On the date of publication, Chris Lau did not have (either directly or indirectly) any positions in the securities mentioned in this article. 
View more information: https://investorplace.com/2021/04/bet-on-blockbusters-movies-lifting-amc-stock-in-2021/