BB Stock Is Not Yet a Buy, but Not Just Yet, Especially if Its Sells Patents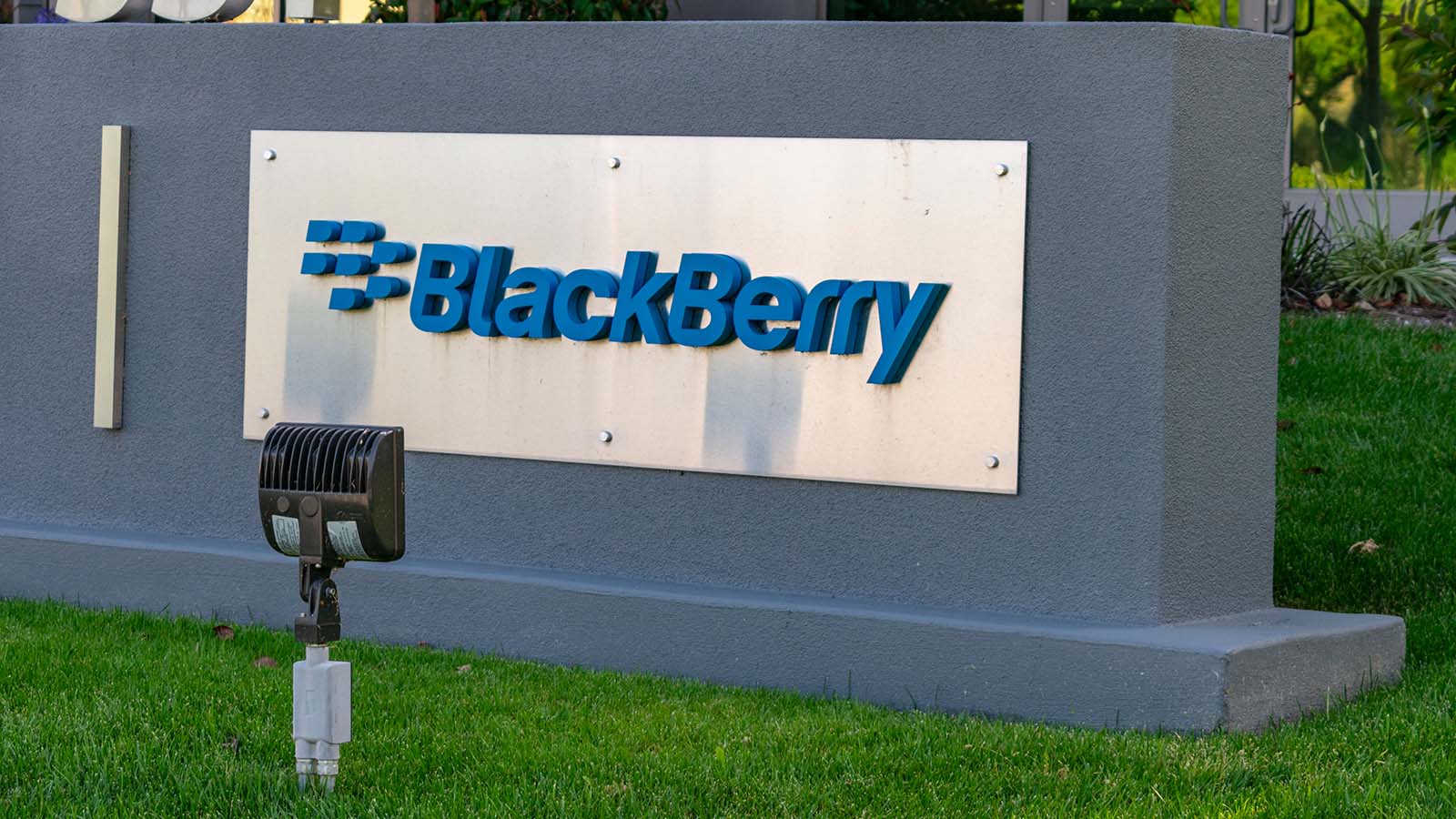 BlackBerry (NYSE:BB), the Canadian software company, has made a dramatic transformation from being a former smartphone manufacturer. In the space of several years, it is now known as a cybersecurity and automotive software solutions powerhouse. This provides a good outlook for BB stock, although it is not a buy just yet.
One reason is that BlackBerry won't generate significant profits until its year ending February 2024. That is when analysts expect to see 32 cents in earnings per share (EPS).
That puts its valuation at 26 times earnings using a price of $8.42 per share (as of May 17). The problem is that is over 2.5 years in the future. That is too far out.
Present Value of 2024 Expected Earnings
Instead, we need to discount those forecast earnings to the present. For example, using a 10% discount rate, the 32 cents EPS turns into 25.2 cents using a present value formula.
The present value factor works out to 78.8% for a 2.5-year period discounted to the present. This means that the present value price-to-earnings (P/E) ratio is actually 33 times earnings (i.e., 26 P/E divided by 0.798).
That is simply too high a P/E ratio to recommend BB stock as a buy right now. For example, last fiscal year, ending Feb. 28, 2021, the company lost $1.1 billion, or $1.97 per share on a GAAP basis. However, on a non-GAAP basis, the earnings were 18 cents, including 3 cents during Q4.
Therefore, on a non-GAAP basis, its existing P/E is 47x (i.e., $8.49/$0.18). However, if we were to annualized the 3 cents Q4 EPS, the P/E is higher at 94x earnings (i.e., $8.49/$0.09).
However, on the plus side, BlackBerry generated $82 million in cash flow from operations (CFFO). After capex spending of $8 million for the year, its free cash flow (FCF) was $76 million. This can be seen on page 7 of its Q4 2021 earnings release.
This also represents a low 8.5% margin on its $853 million in revenue for 2020, despite having a 72% gross margin. In other words, its development and admin costs seem to be too high.
Analysts see revenue falling next year to $796.5 million, or 11.1%, free cash flow (FCF) could fall as well. That will hurt BB stock's prospects.
What To Do With BB Stock Now
Analysts tend to agree with me that BB stock seems fairly valued right now. Data compiled by TipRanks shows that just three analysts cover the stock with recent reports. Their average annual price target is just $9.00 per share or 6% above today's price. Over on CNN Business, the data they compiled shows eight analysts tracking BB stock, with a median target of $8.75, a high estimate of $20.00 and a low of $4.50. The median is less than 1% below the May 17 close.
That adds currency to my prediction that the stock will likely tread water until the company starts to reap benefits from its turnaround strategy. It still has a not of underlying development costs for its switch to becoming a software company.
For example, most software companies enjoy higher FCF cash flow margins. After the bulk of their software development costs have been expensed new revenue tends to have higher FCF margins. We are still waiting for that to occur with BlackBerry .
During the conference call for its Q4 earnings, the company said they were in negotiations with a potential buyer of "a portion of" its mobile phone patents. This would also include its messaging and wireless networks patents.
This is why analysts have lower revenue estimates for next year. So, it gains some cash from the sale of patents. But its ongoing cash flow will be lower.
This will push BB stock down further. BlackBerry already has $739 million in cash and securities, so they don't need the cash.
Hopefully, the company makes the right decision here. But don't expect BB stock to rise significantly higher for a couple of years.
On the date of publication, Mark R. Hake did not hold a long or short position in any of the securities in this article. The opinions expressed in this article are those of the writer, subject to the InvestorPlace.com Publishing Guidelines.
Mark Hake writes about personal finance on mrhake.medium.com and runs the Total Yield Value Guide which you can review here.
View more information: https://investorplace.com/2021/05/bb-stock-is-starting-to-approach-buy-territory-but-not-just-yet/