AMZN Stock: Amazon Awaits the Era of Its New CEO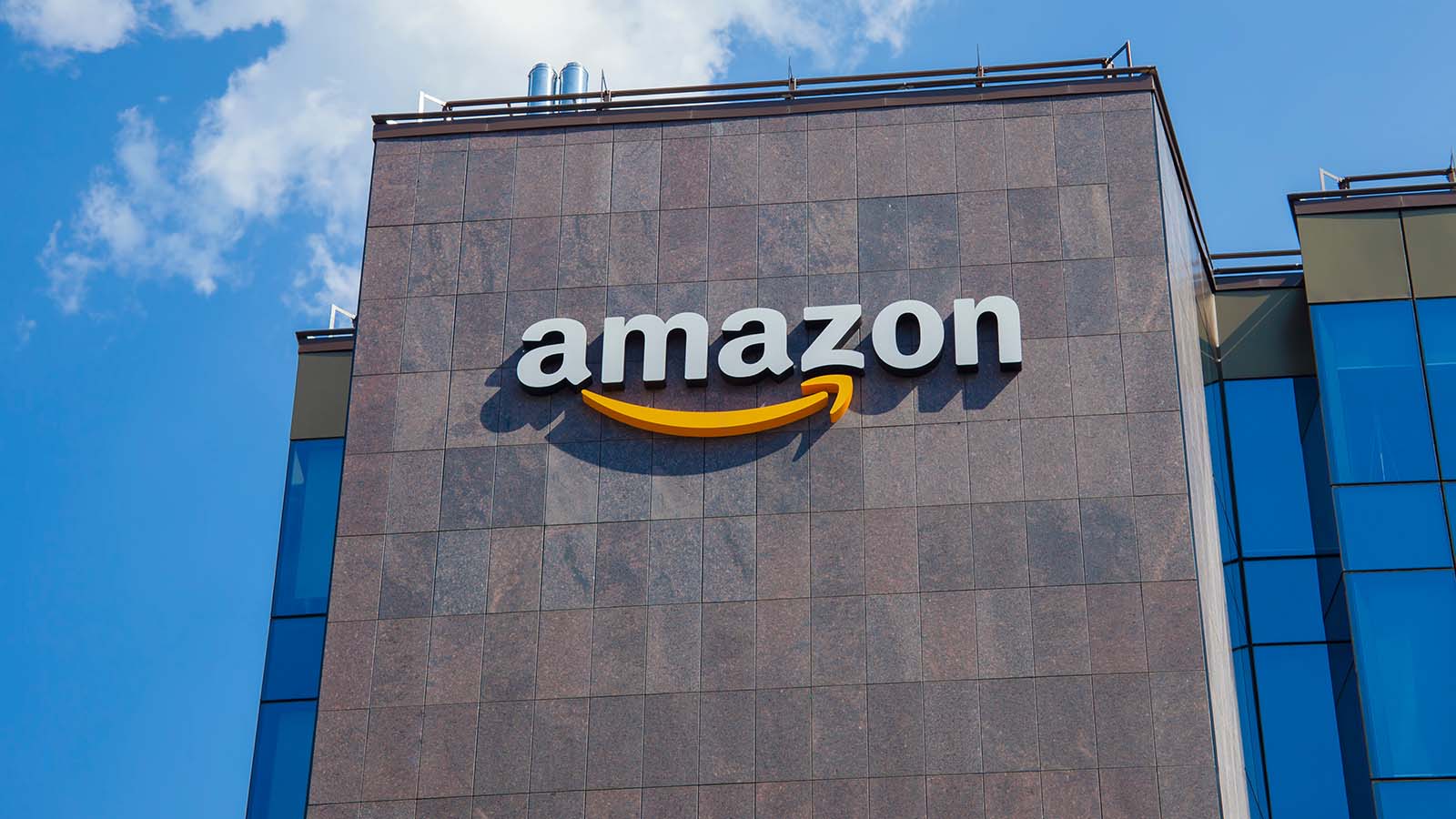 Since the start of 2021, Amazon (NASDAQ:AMZN) stock is up less than 10%.
Over the last few years Amazon's price-earnings ratio has steadily declined. It's now at 83x. Its market cap is $1.73 trillion, third behind Apple (NASDAQ:AAPL) and Microsoft (NASDAQ:MSFT).
The valuation is justified by the numbers. Growth of 38% per year at scale. Earnings up 850% over five years. Analysts expect $104 billion in revenue just for the first quarter, and earnings of $9.65 per share. The "whisper number" they're throwing around to their friends is $2 per share higher. Oh, and the first quarter of the year is traditionally Amazon's weakest.
There's only one problem. Elvis has left the building. Founder-CEO Jeff Bezos, the world's richest man, is moving out of the big chair.
So, what happens now? Where is AMZN stock going?
The Jassy Era
Bezos wrote on Feb. 3  that he will be "transitioning" to executive chairman and handing the CEO reins to Andy Jassy, 53. The change is official July 1. Jassy has been with Amazon since 1997. He ran Amazon Web Services since its inception.
But Jassy is not a geek. He's a Harvard MBA, from Scarsdale, the son of a lawyer. Like Microsoft CEO Satya Nadella, he's not a billionaire. Yet.
Since his appointment, Jassy has reinforced Amazon's intent to keep investing heavily in India. He has told workers to come back to the office once the pandemic eases. He has also said the cloud still represents just 5% of global information technology spending.
There's a lot of attention on his words because his actions are happening out of sight. Amazon has lost 45 top executives since the start of 2020.  Some have said the Amazon culture is slowing.
A Slowdown?
It's inevitable that some slowdown would occur at Amazon. Its main retail competitor, Walmart (NYSE:WMT) had sales of $559 billion last year, and has been growing at an annual rate of 3% to 5% for years. Amazon is nearly one-third bigger than Apple and has roughly one-third of the cloud market. It's rivaled in streaming only by Netflix (NASDAQ:NFLX) and Alphabet's (NASDAQ:GOOG, NASDAQ:GOOGL) YouTube. Walt Disney (NYSE:DIS) is a poor fourth.
Growth should be hard to come by. No matter how the first quarter numbers shake out, there are people looking to hit the sell button. Not at Tipranks, of course. All 33 of their analysts still say buy. Their highest price target, $5,200 per share, would take the market cap over $2.6 trillion. It would also put Bezos' fortune near $300 billion.
Given those insane numbers, Jassy's best move might be to break up Amazon before someone else does. AWS had $45 billion in revenue last year. Splitting that off, having the store and streaming services rent that capacity rather than owning it, may be the only way to stave off the Biden antitrust police. Whether investors would applaud is another question.
The Bottom Line
Andy Jassy is going to have a very challenging time. He needs to build employee morale and rebuild his executive team.
There are some easy fixes, however. He could split AMZN stock, maybe 10:1. He could institute a dividend. Analysts love buybacks.
Amazon's employee churn rate is double that of competitors and some executives have doubtless left because they didn't get Jassy's new job.
Bezos built the world's greatest business infrastructure company, not just computer infrastructure but warehouse and transportation infrastructure. Jassy must redefine Amazon in the post-Bezos era. He needs to deliver a new, high, but attainable mission, while keeping governments worldwide at bay.
Following a legend is the hardest trick there is.
At the time of publication, Dana Blankenhorn directly owned shares in AMZN, AAPL and MSFT.
Dana Blankenhorn has been a financial and technology journalist since 1978. He is the author of Technology's Big Bang: Yesterday, Today and Tomorrow with Moore's Law, available at the Amazon Kindle store. Write him at danablankenhorn@gmail.com, tweet him at @danablankenhorn, or subscribe to his Substack https://danafblankenhorn.substack.com/.

View more information: https://investorplace.com/2021/04/amazon-amzn-stock-awaits-the-era-of-a-new-ceo/