Alibaba Stock Looks Primed for a Breakout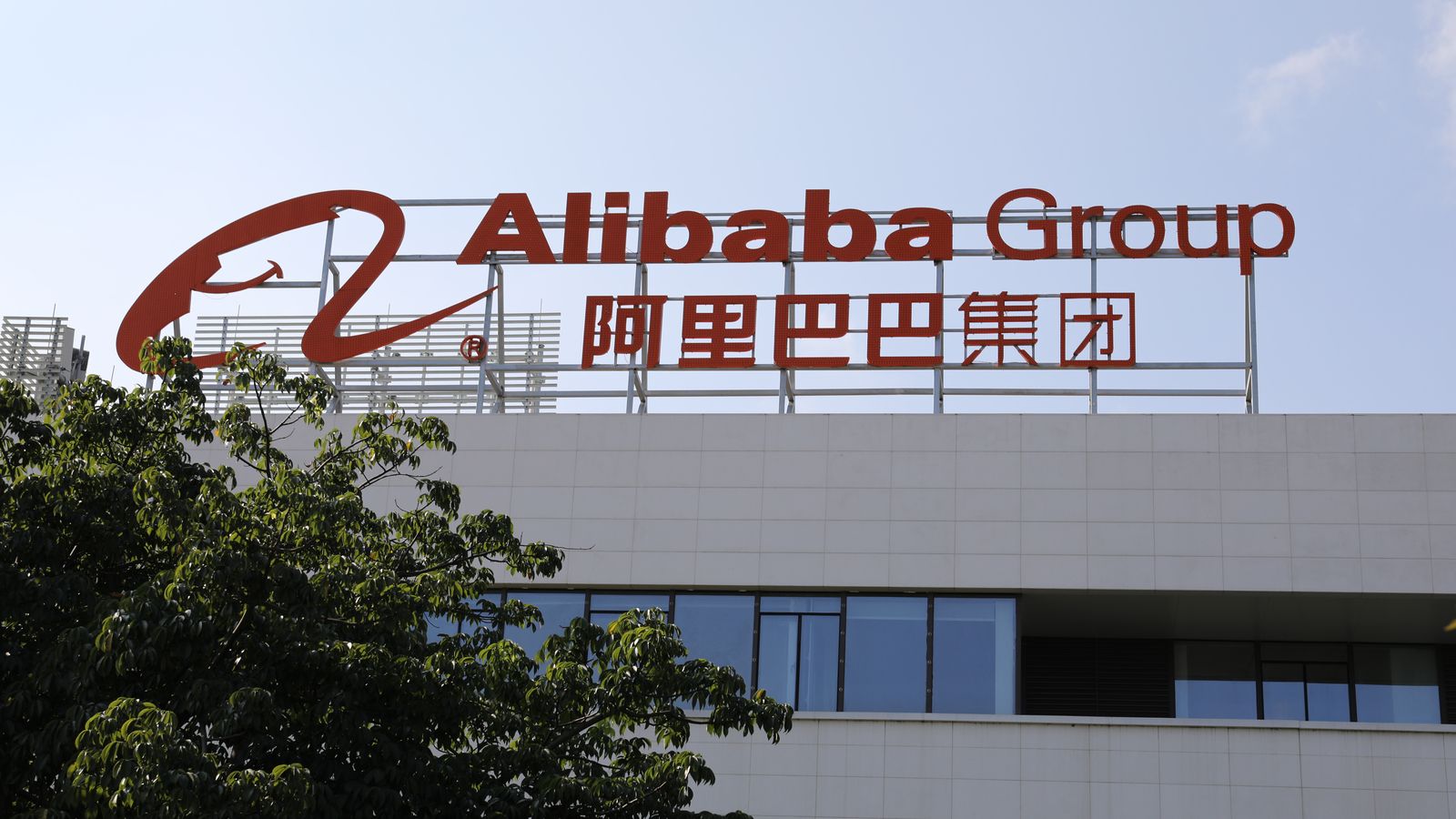 Alibaba (NYSE:BABA) stock has been among the underperformers in the last 12 months. During this period, the stock has declined by 15%. This isn't surprising, as  Alibaba is facing heat from China's regulators. However, it seems that the worst is over for BABA stock.
An important point to note at the onset is that the S&P 500 Index currently trades at a price-earnings ratio of about 46. There are a number of stocks that seem to be trading at stretched valuations. While I remain bullish on the markets, a correction in the medium-term seems very likely. Concerns related to inflation and the timing of the first interest-rate hike by the Fed might cause a correction .
In such a scenario, it makes sense to be overweight defensive stocks and under-performers. Trading at a forward price-earnings-ratio of 21.2, BABA stock looks attractive. It's also worth noting that Alibaba's top-line growth has remained strong.
The company's core business and its up-and-coming businesses have delivered solid results. Once Alibaba finishes ironing out its differences with China's regulators, the stock is likely to trend higher.
The Positive Outlook of Alibaba Cloud
Alibaba's cloud business already has the highest market share in Asia. However, the unit's growth still seems to be in the early stages.
To put things into perspective, the company's cloud business accounted for just 8% of its total revenue in 2020. Back in November 2018, the company's CEO, Daniel Zhang, had said that cloud computing would become Alibaba's main business in the future.
If that prediction proves to be correct,  Alibaba's cloud business is likely to continue to grow meaningfully in the coming years. In April 2020, the company committed to investing $28 billion in cloud infrastructure over the next three years.
The conglomerate's cloud computing business will be the next cash cow for Alibaba.
As a matter of fact, the company's cloud business generated positive EBITDA, excluding some items, for the first time in the fourth quarter of 2020. As the unit's EBITDA margin expands in the coming quarters, the increase is likely to have a positive impact on the valuations of BABA stock.
In my view, one way for Alibaba to tackle the regulatory headwinds is for it to spin off its major business segments into separate entities. It's worth noting that Alibaba has already spun off Ant Financial. The conglomerate is likely to spin off its cloud business as it grows bigger in the coming years.
Alibaba's Core Commerce Business Will Remain a Cash Cow
In 2020, the company's cloud computing business grew 50% year-over-year. However, the core commerce business, with 42% YOY growth, was not far behind the cloud unit.
Importantly, Alibaba reported operating cash flow of $3.7 billion for Q4 of 2020. That's an annual run rate of $14.8 billion. Alibaba's cash flows have been entirely driven by the company's core commerce segment. Further, Alibaba also has $72.3 billion of cash, which provides it with ample financial flexibility.
Two factors are likely to ensure that the core commerce segment generates  healthy growth going forward.
First and foremost, the pandemic has accelerated the use of e-commerce. Secondly, Alibaba has ample room to grow its market share in some of China's medium-size cities.
Furthermore, Alibaba has also been expanding aggressively in Southeast Asia with its  Lazada subsidiary. In 2020, Lazada had 240 million active consumers. With the Southeast Asian e-commerce market still at an early stage of growth, the subsidiary is poised to grow further.
The Bottom Line on BABA Stock
Overall, BABA stock seems to have bottomed out. In the last few quarters, the stock has been an underperformer. I would not be surprised if BABA stock outperforms the market in the next 12-24 months.
On the date of publication, Faisal Humayun did not have (either directly or indirectly) any positions in any of the securities mentioned in this article. The opinions expressed in this article are those of the writer, subject to the InvestorPlace.com Publishing Guidelines.
Faisal Humayun is a senior research analyst with 12 years of industry experience in the field of credit research, equity research and financial modelling. Faisal has authored over 1,500 stock specific articles with focus on the technology, energy and commodities sector.
View more information: https://investorplace.com/2021/07/alibaba-stock-looks-primed-for-a-breakout/