After a Successful Nio Day, Shares in NIO Stock Still Look Pricey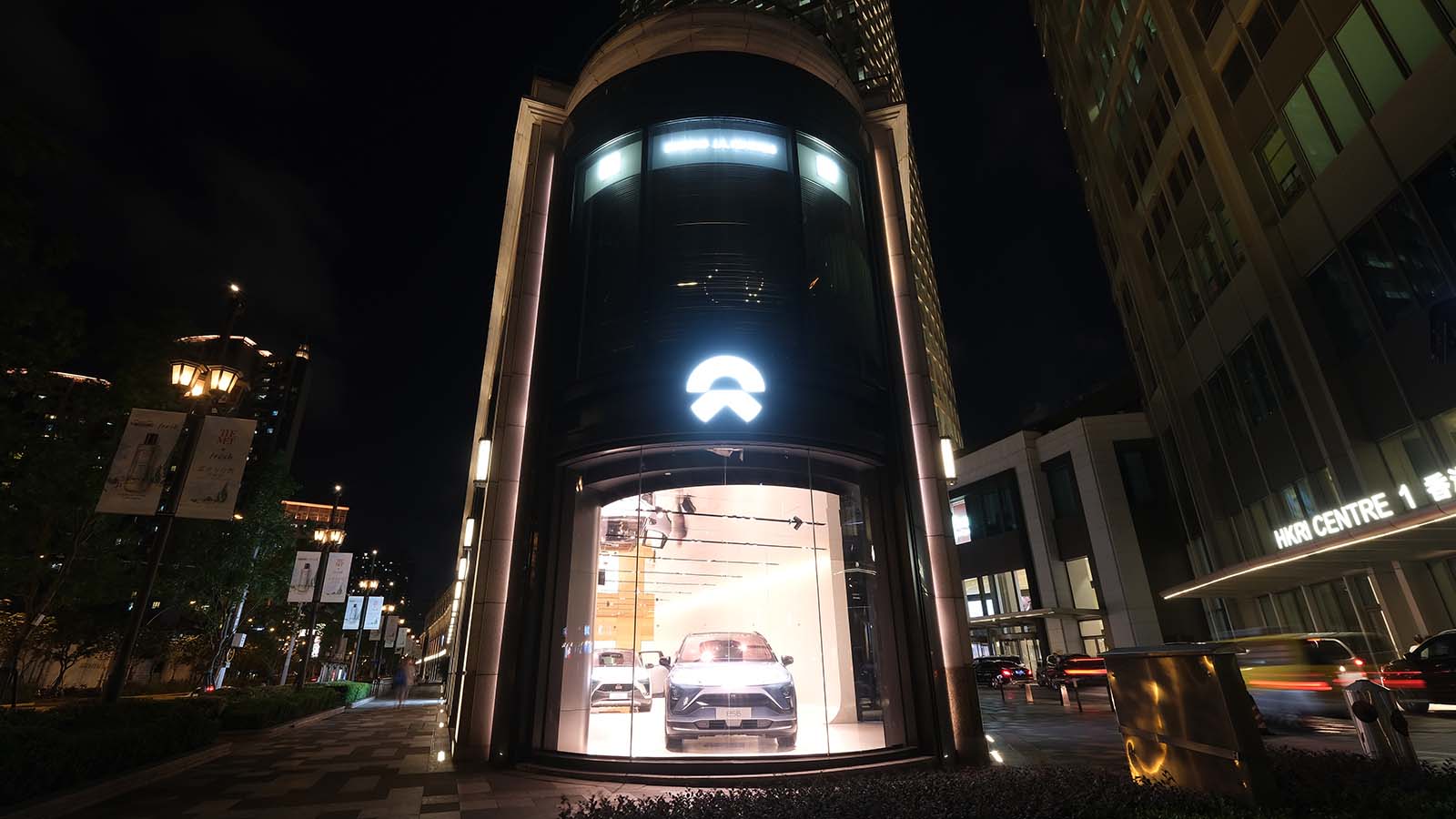 This past Saturday, Chinese electric vehicle (EV) maker Nio (NYSE:NIO) had a successful annual company event, drawing even more attention to NIO stock.
On Nio Day, the company unveiled its new all-electric sedan and offered details about the car, its EV batteries and pricing models. Of course, investors have been obsessed with EV stocks lately and NIO is enjoying the limelight. The stock soared more than 1,100% in 2020. It even traded at an all-time high of $66.99 on Monday.
We've seen several company-specific events have huge impact on stock performance before. NIO stock is no exception — there is a lot of bullish sentiment surrounding it right now. However, the company looks overvalued to me. Here's why.
NIO Stock: Key Takeaways From Nio day
Launched last weekend, Nio's first luxury sedan will give Tesla (NASDAQ:TSLA) some stiff competition. The ET7 is a similar size to rival TSLA models and has impressive features like "soft-closing doors, air filtration and acoustic glass for a quiet ride." The car also has 625 miles of range, 625 horsepower, air suspension and advanced battery options.
What's more, the company's founder, William Li, noted the "second living room concept" design of the EV's interior, featuring eco-conscious rattan instead of plastic. The new sedan has a starting price of $69,000 before subsidies and will be available next year.
Besides the new car, though, Nio also unveiled a high-capacity battery and new swapping stations with increased daily capacity. This new battery swapping network will help solve one of the larger problems with EVs: charge time. At the stations, entire batteries can be conveniently changed out to expedite the process. It's basically like going to the gas station, but instead of filling up your tank you change it in for a full one.
Finally, the company plans to offer its autonomous driving (AD) solution as a subscription service, which is something that other competitors have not tried yet. This move shows that Nio is not afraid to step into the unknown, implementing new solutions to increase revenues as well as confidence in NIO stock. 
Bottom Line
Of course, the Nio day event was impressive and a huge success. However, I recently wrote about the shares in NIO stock being too pricey and I stand by that.
True, Nio's Q3 earnings reflected 12,206 vehicle deliveries and it is increasing its offerings as it begins production at the Shanghai unit. Additionally, it did list its gross margin at 12.9% in Q3 (up from the -8.4% in Q2). However, the EV maker's market capitalization of $94 billion looks stretched. Also, the company's deliveries only exceeded 7,000 in December and its total deliveries in the year were 43,728. So, even if we assume sales double in 2021, Nio would still be overvalued.
On top of that, it's hard to say whether the company is hitting the right spot in the market currently or if its simply riding the Tesla wave. The increased EV awareness right now is due to Tesla and it is working in Nio's favor. But Nio is not the only EV maker in the industry — it faces stiff competition from Tesla and plenty of other EV manufacturers.
Now, I'm not saying that NIO stock isn't worth your money. Instead, I mean that you should let the hype fade. Buying the stock at current levels means you'll be paying a lot more than you need to. And this pick has a long way to go before it's the next Tesla. 
On the date of publication, Vandita Jadeja did not have (either directly or indirectly) any positions in the securities mentioned in this article.
View more information: https://investorplace.com/2021/01/after-a-successful-nio-day-shares-nio-stock-still-look-pricey/