5 Important Stocks to Watch Right Now… and Why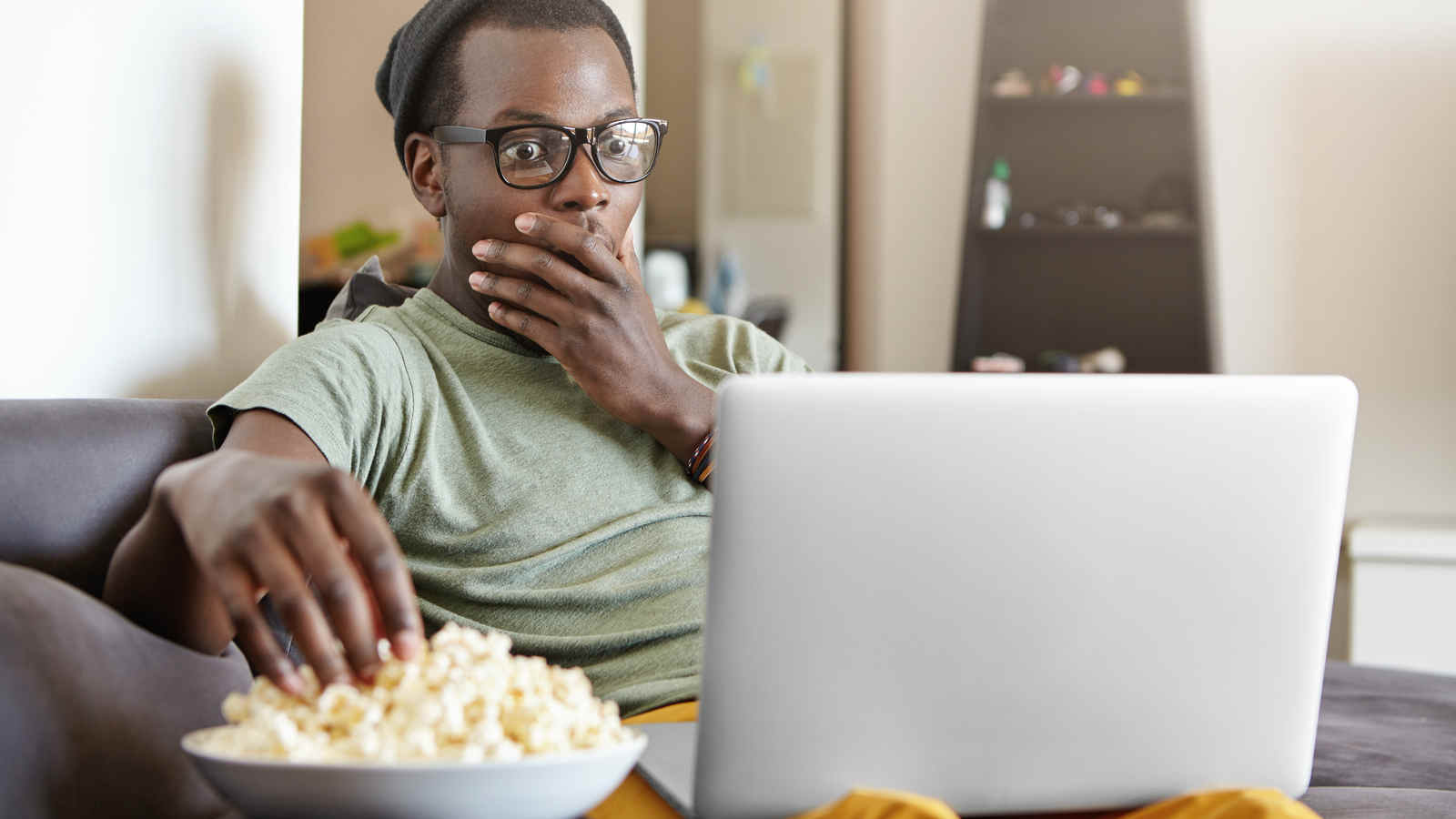 Investors should keep an eye on some stocks whether they own them or not. Certain companies are so big and influential that they demand investors stay abreast of what is happening with them and their shares. Their influence reaches so far, investors should always have these on their stocks to watch.
These are bellwether stocks that can move markets and drag the share price of other securities up and down with them. At a minimum, many companies move other stocks that operate in the same sector of the economy.
Investors should have a watchlist of stocks they keep an eye on regularly, especially in times of market volatility and uncertainty. You can bet that professional traders on Wall Street have an active list of stocks they watch like hawks for any major price movements. Here are five important stocks to watch right now and why.
Important Stocks to Watch: Amazon (AMZN)
Online retailer Amazon is undergoing the most significant management change in its history. For the first time since the company was founded in 1994, Amazon has a new chief executive officer. Jeff Bezos, the world's richest person, with an estimated net worth of $214 billion, has been at the helm of Amazon since the company was started as an online bookseller in a house in the Seattle suburbs.
On July 5, Bezos relinquished the CEO role to Andy Jassy, a 53-year-old Harvard graduate who previously built Amazon Web Services into a formidable player in cloud computing.
Can Jassy continue to grow Amazon at a formidable rate? And will the online retailer experience a slowdown as the economy reopens and consumers return to shopping malls? These are the two big questions Wall Street wants answered as the transition to new leadership occurs.
Amazon also faces political headwinds as the Biden administration and lawmakers in Washington, D.C. seek to bring antitrust actions against Amazon and other dominant technology companies.
Despite the sea changes that are under way, AMZN stock has been rising recently and is up 4.4% in the past month to $3,659 a share.
GameStop (GME)
Is the meme stock craze over? Not if video game retailer GameStop is still a bellwether for stocks of struggling companies that investors push up to unrealistic heights.
Between July 15 and 21, GME stock rose 11% and regained a price of $185 per share. While the stock is down 60% from its all-time high of $483 reached in January of this year, the share price continues to swing wildly as investors pump it up and then dump it lower again. In the past month, GameStop's share price has been as high as $220 and as low as $160.
Beyond the continued volatility in its share price, GameStop has undergone some notable changes as a company. GameStop has appointed Ryan Cohen, who founded and succeeded with online pet retailer Chewy (NYSE:CHWY) as its chairman and it has issued new shares to raise capital and pay off all of its debt.
The company currently has about $750 million of cash on hand, which it plans to use to bankroll a turnaround strategy that will see it transition its business online and close its brick and mortar retail stores. Wall Street is watching to see if GameStop can pull it off.
Important Stocks to Watch: Alphabet (GOOG, GOOGL)
Like Amazon, online search giant Google is under an antitrust microscope, and not just in the U.S. Google's parent company, Alphabet, is facing antitrust actions all around the world.
The company was recently hit with a $592 million fine by the French government for anti-competitive practices. Specifically, France took issue with the way Google compensates publishers for the reuse of their news and media content. Google is also fighting antitrust battles in the United Kingdom, Australia and Russia, to name only a few of the larger countries.
At home in America, Google is defending itself against charges from 36 states that it illegally stifles competition and protects its dominance in online search and advertising. The states have filed antitrust lawsuits against Alphabet over the way it operates the Google Play app store.
Can the company withstand the current political storm? Wall Street appears to be taking the antitrust litigation in stride. Alphabet stock has risen 52% so far this year and is up 8% in the past month to $2,660 for GOOGL stock alone.
Alibaba (BABA)
E-commerce and technology giant Alibaba is widely viewed as a best of breed Chinese stock and a bellwether for Chinese securities that are listed on U.S. stock exchanges. So Wall Street is, understandably, keeping a close watch on Alibaba to see how the Chinese government's crackdown on mega-cap technology stocks and companies listed on American indices progresses.
Alibaba is also instructive on this issue as it was the first large tech firm that Beijing cracked down on. This past spring, the Chinese government hit Alibaba with a record antitrust fine of $3.6 billion.
Alibaba's stock has taken a bruising since Chinese authorities trained their sights on the company last fall. Year-to-date BABA stock is down 12%, and it has fallen nearly 20% in the past 12 months. The company's share price currently sits at $205.
Analysts see the stock as being woefully undervalued at its current level. The median price target on the shares is $284.071, suggesting a potential 39% gain going forward. The high estimate on the stock is $350.75.
Important Stocks to Watch: Netflix (NFLX)
Netflix remains the dominant streaming service. For now. But the Los Gatos, California-based company faces rising competition in the streaming space from the likes of Amazon, Disney (NYSE:DIS), Apple (NASDAQ:AAPL) and others.
Netflix just reported its second quarter earnings, which showed that the company now has 209 million subscribers worldwide. The company added 1.54 million new subscribers in the second quarter, more than the 1.19 million subscribers expected by analysts. However, subscriptions continue to slow.
Netflix said it expects to add 3.5 million net new subscribers in the current third quarter, which is much less than the 5.46 million new subscribers Wall Street had been anticipating. This discrepancy sent NFLX stock down 4% immediately after it reported second quarter results.
The company's shares now trade at $516.34, down 4.5% on the year. Industry observers are watching closely to see if Netflix can turnaround its growth trajectory with a slate of new content and a move into video games, or if the streaming service is destined to go the way of the DVD player.
On the date of publication, Joel Baglole held long positions in BABA, DIS and AAPL. The opinions expressed in this article are those of the writer, subject to the InvestorPlace.com Publishing Guidelines.
Joel Baglole has been a business journalist for 20 years. He spent five years as a staff reporter at The Wall Street Journal, and has also written for The Washington Post and Toronto Star newspapers, as well as financial websites such as The Motley Fool and Investopedia.  
View more information: https://investorplace.com/2021/07/5-important-stocks-to-watch-right-now-and-why/