4 Cybersecurity Stocks to Buy As Corporate Cyber Attacks Escalate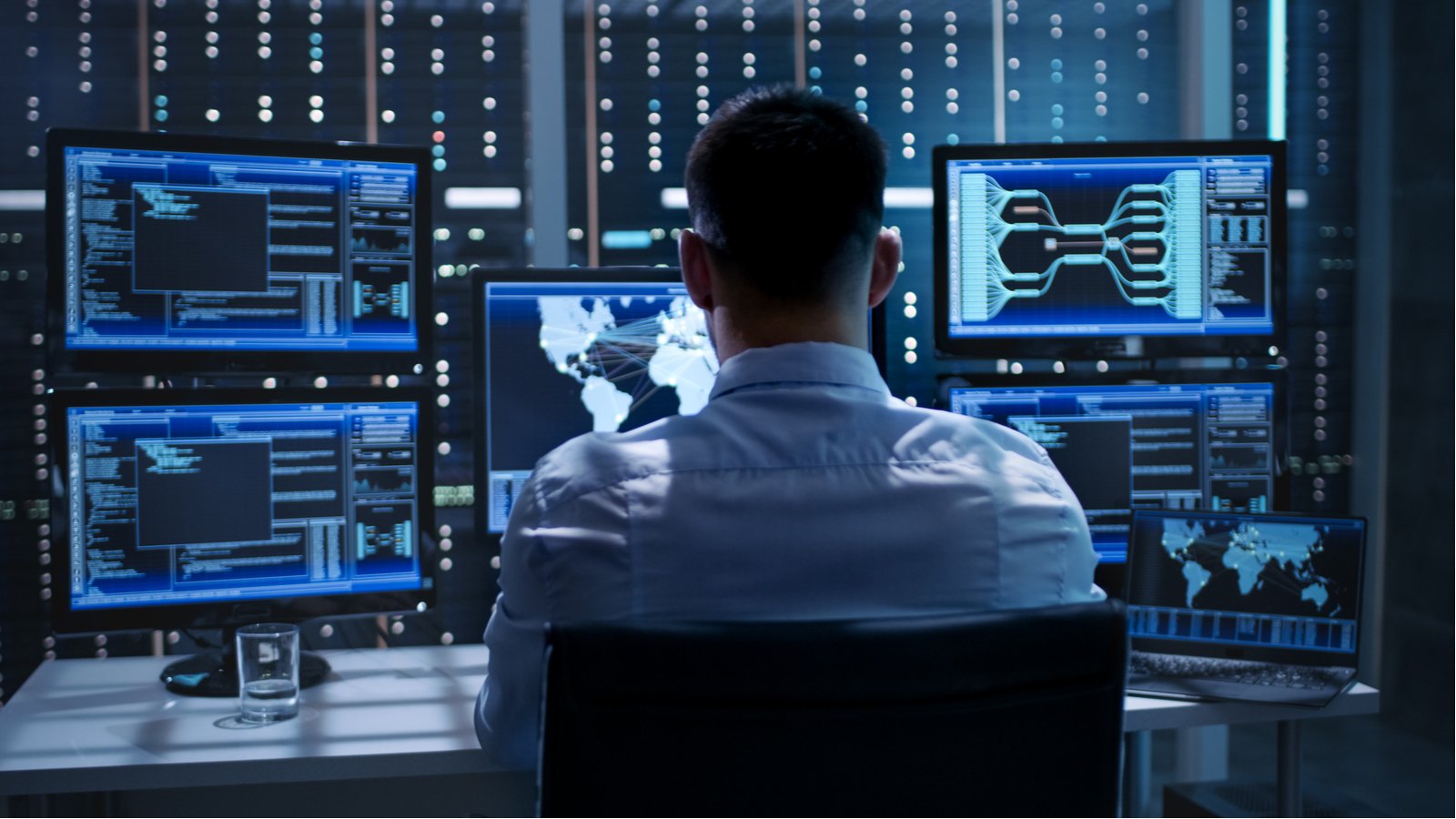 When it comes to cyberattacks, we're sitting ducks. Worse, some don't even seem to care. According to FireEye, as noted by Cybersecurity Insiders, "Nearly 29% of organizations haven't tested their cyber defenses for a year and out of them more than half weren't confident about whether their plans will work as per the expectations."
Even our own government isn't ready.
In fact, "the reality is that we are dangerously insecure in cyber. Your entire life—your paycheck, your health care, your electricity—increasingly relies on networks of digital devices that store, process, and analyze data. A major cyberattack on the nation's critical infrastructure and economic system would create chaos and lasting damage," as noted by a March 2020 report from the U.S. Cyberspace Solarium Commission.
Most recently, a US Colonial pipeline was attacked, forcing a shutdown. Before that, SolarWinds was attacked after an intern used "solarwinds123" as a password. According to Cybersecurity Ventures, cyberattacks could cost us $6 trillion in 2021, with spending expected to hit about $1 trillion.
Pat Wilbur, Chief Technology Officer at Hologram, told InvestorPlace in an email:
"In the wake of the Colonial Pipeline shutdown, many companies are considering or reconsidering their cybersecurity plan. Ideally, you have a program in place and adopted technology that allows you to respond very quickly to the incident and a posture that allows you to keep your business running in the midst of an attack rather than shutting down your whole system. Businesses need a cybersecurity plan in place that doesn't halt all business functions altogether because that's devastating for your revenue and your customers' revenue. I recommend the plan has multiple layers of security, good isolation and good automated responses.

Specifically, the technology should be equipped with an intrusion prevention system (IPS) and an intrusion detection system (IDS) with automated responses. Having multiple layers of security, such as firewalls and IPS, are so important because it could stop a hacker from penetrating the network too deeply where you can't recover or function. This stops a hacker from reaching the most critical assets or functions of your business. It also then minimizes the crisis time so that you can resume doing business and recover."
With more attacks likely, some of the top stocks and ETFs to keep an eye on include:
Palo Alto Networks (NYSE:PANW)
Fortinet Inc. (NASDAQ:FTNT)
Global X Cybersecurity ETF (NASDAQ:BUG)
iShares Cybersecurity and Tech ETF (NYSE:IHAK)
Top Cybersecurity Stock – Palo Alto Networks (PANW)
One of the most established cybersecurity stocks to consider is Palo Alto Networks. Even after running to a recent high of $362.38, there's plenty of upside remaining, especially with cyber threats only getting worse.
Plus, with cyber anxieties on the rise, product sales have gone through the roof. In fact, in the second quarter, the company posted adjusted EPS of $1.38, as compared to expectations for $1.28. Revenue came in at $1.07 billion, which was also better than estimates for $1.06 billion.
Better, according to Investorplace contributor Joel Baglole, "Savvy investors should see a buying opportunity with this stock. The company's artificial-intelligence-powered threat detection platform called 'Cortex' counts 66% of Fortune 100 companies as customers."
Fortinet Inc. (FTNT)
Since bottoming out around $110 late last year, Fortinet soared to a high of $226.51.
While the FTNT stock is a bit overbought, it could push higher, as long as the cyber threat remains a problem. Plus, growth doesn't appear to be a problem for the company. In its most recent quarter, the company saw 23% year over year revenue growth to $710.3 million. Product revenue was up 25% year over year to $240.7 million. Service revenue was up 22% year over year to $469.6 million.
In addition, "We delivered strong revenue and billings growth in the first quarter while investing to increase market share across our existing businesses and drive growth in newer product areas such as 5G, SASE, and SD-WAN," said Ken Xie, Founder, Chairman, and CEO, as quoted in a company release. "Fortinet's platform of on-premise and cloud security products is resonating with new and existing customers, confirmed by our highest quarterly product revenue growth in five years."
Global X Cybersecurity ETF (BUG)
One of my favorite ways to diversify is with an ETF. Not only can I gain exposure to dozens of stocks, I can do so at less cost. For example, the BUG ETF trades at $27.85 at the moment. With it, I can also gain exposure to dozens of cybersecurity stocks, such as Fortinet, Palo Alto Networks, Check Point Software and CyberArk Software (NASDAQ:CYBR).
If it can break above resistance around $28.33, we could see a near-term test of $30. From there, I'd like to see the BUG ETF closer to $40 a share.
Another top cybersecurity ETF to consider is the iShares Cybersecurity and Tech ETF, which in the past year ran from a low of about $30 to $44.18 Some of its top holdings include Juniper Networks (NYSE:JNPR), VMWare Inc. (NYSE:VMW), Palo Alto Networks, Okta Inc. (NASDAQ:OKTA), Check Point Software and dozens more.
From $42.17, I'd like to see IHAK closer to $55, near-term.
On the date of publication, Ian Cooper did not have (either directly or indirectly) any positions in the securities mentioned in this article. The opinions expressed in this article are those of the writer, subject to the InvestorPlace.com Publishing Guidelines.
Ian Cooper, a contributor to InvestorPlace.com, has been analyzing stocks and options for web-based advisories since 1999.
View more information: https://investorplace.com/2021/06/4-cybersecurity-stocks-to-buy-as-corporate-cyber-attacks-escalate/