3 Quantum Glass Stocks That Are Primed to Charge Higher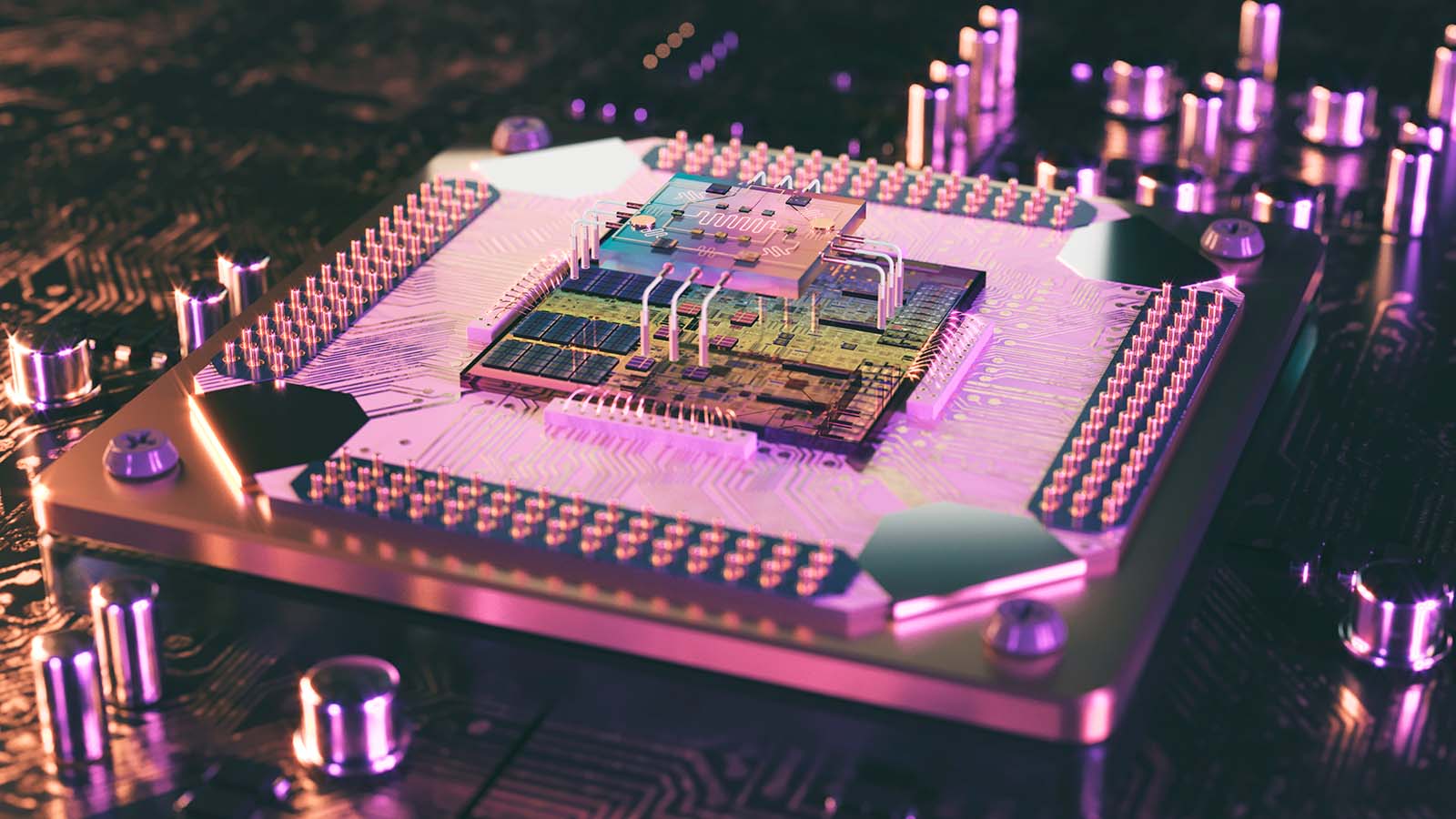 Heraclitus famously said that "the only constant in life is change." With rapid technological advancement in the last few decades, rapid changes have been the only constant in life. Quantum glass promises to be another big impact change in the coming years.
Not all potential ideas or research can translate into practical application. However, I would take the quantum glass theory seriously as it comes from John Goodenough, the 2019 winner of the Noble Prize in Chemistry and who co-invented the lithium-ion battery in the 1980s.
Goodenough has also filed a patent application for the new battery that uses glass as a key component. This lends further credibility to the game-changing innovation.
Among the various features, it's claimed that the battery has "twice the energy density of traditional lithium-ion batteries." In addition, charging time can be few minutes than hours.
Clearly, there seems to be a big opportunity for EV battery companies. Let's talk about three stocks that seem well-positioned to benefit from this potential innovation in the coming years.
Panasonic Corporation (OTCMKTS:PCRFY)
Samsung SDI (OTCMKTS:SSDIY)
QuantumScape Corporation (NYSE:QS)
Quantum Glass Stocks: Panasonic Corporation (PCRFY)
PCRFY stock has trended higher by 33.5% in the last six months. The company is among the leading players in the global electric vehicle battery market. If quantum glass battery does become a reality, Panasonic is positioned to benefit.
For the period January-August 2020, Panasonic commanded a 19.2% market share in the EV battery market. LG Chemicals (OTCMKTS:LGCLF) was the leader with a market share of 24.6%. It's worth mentioning here that the company has now spun-off its battery division as LG Energy Solution.
The company's agreement with Tesla (NASDAQ:TSLA) is one of the key reasons for a healthy global market share. Panasonic will continue to provide lithium-ion battery cells for Tesla at Gigafactory Nevada until March 2023. Being a battery provider to Tesla is itself a certification of quality.
Panasonic has already unveiled new lithium-ion cells that contain less than 5% cobalt. In the next few years, the company is planning cobalt-free batteries. With these advances, it's likely that Tesla will continue to work with Panasonic on EV batteries.
Overall, after underperforming in the last few years, PCRFY stock has started trending higher again. If its technological advancement continues, the company will remain among the top players in the EV battery market. I won't be surprised if PCRFY stock continues to trend higher.
Samsung SDI (SSDIY)
Samsung SDI is ranked fourth with a 6.3% market share in the global EV battery space. The company is an innovator and that's the reason to talk about SSDIY stock with a bullish outlook.
If quantum glass batteries are indeed a reality, Samsung SDI will be among the winners.
Samsung SDI unveiled all-solid-state battery technology in March 2020. According to the company, "the prototype pouch cell that the team developed would enable an EV to travel up to 800km on a single charge, and features a cycle life of over 1,000 charges." The prototype is also 50% lighter than lithium-ion batteries.
It's worth noting that Samsung has already been supplying ESS batteries to Tesla. Any potential order for EV batteries can send SSDIY stock higher. With the company's innovation-driven approach, I expect market share growth in the coming years.
Of course, it's not all about Tesla. In January 2021, Hyundai Motor (OTCMKTS:HYMTF) said that it has selected Samsung SDI among the final candidates for battery supply. This will be for Hyundai's first electric vehicle model to be rolled out in FY2023. The order can be potentially worth $23.1 billion. This is another potential stock upside trigger.
Quantum Glass Stocks: QuantumScape Corporation (QS)
QS stock is another interesting play in the electric vehicle batteries segment. After having skyrocketed to $132.7, QS stock has witnessed a steep correction and currently trades at $57.
QuantumScape is developing a solid-state lithium-metal battery for electric vehicles. The battery can be a potential game-changer in the EV industry with features like a 15-minute charge to 80% capacity. If the quantum glass EV battery does turn into a reality, QuantumScape will be among the players to watch.
It's worth noting that Volkswagen (OTCMKTS:VWAGY) is one of the investors in QuantumScape. The former plans to launch 70 electric vehicle models and produce 22 million electric vehicles by FY2029. Once the battery is commercialized, revenue visibility seems robust.
From a stock price perspective, the following point is important to note – QS stock currently trades at a market capitalization of $19 billion. The company is targeting the first commercial battery production in fiscal year 2024.
With revenue several years away, QS stock might remain range-bound. Of course, with progress related to the development of the solid-state battery, the stock can trend higher. However, for now, QS stock seems to have priced-in the technology edge.
On the date of publication, Faisal Humayun did not have (either directly or indirectly) any positions in any of the securities mentioned in this article. 
Faisal Humayun is a senior research analyst with 12 years of industry experience in the field of credit research, equity research and financial modeling. Faisal has authored more than 1,500 stock-specific articles with a focus on the technology, energy and commodities sector.
View more information: https://investorplace.com/2021/03/3-quantum-glass-stocks-that-are-primed-to-charge-higher/