3 of Today's Top Gainer Stocks to Buy With Options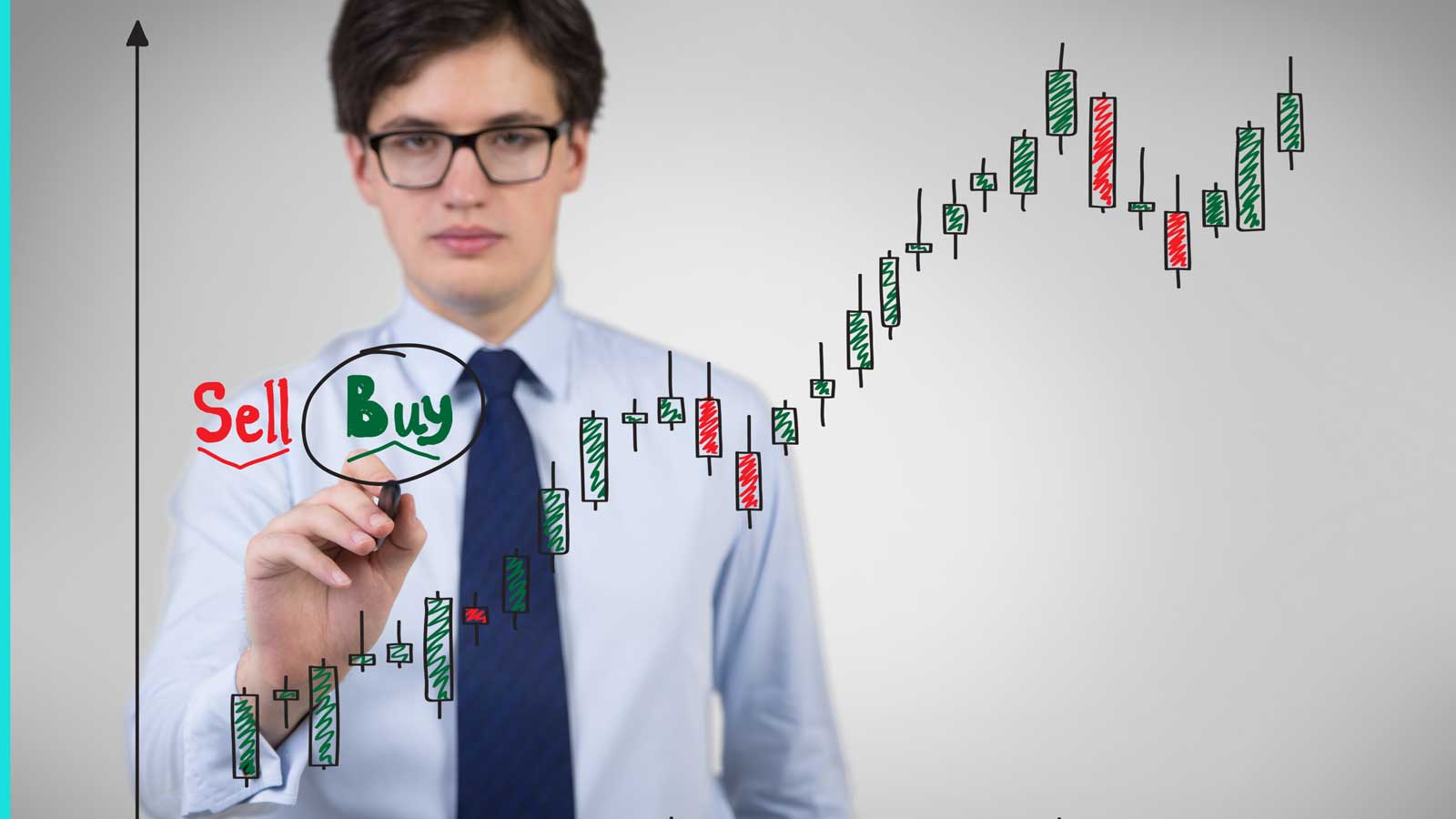 Bulls are stampeding back into stocks today after running scared yesterday. The snapback is easing concerns of a larger correction and providing plenty of strength to chase if you're seeking stocks to buy. After sorting my watchlist by percent change, I found a trio of stocks to buy with tempting price patterns.
I'll share them with you below.
Allow me to emphasize the importance of both relative strength and a quality chart pattern. Just because a stock is popping a 3% on a random session doesn't mean it's worth purchasing. The ramp must be accompanied by a bullish setup that provides a low-risk/high reward entry point. Even the ugliest downtrends will score the occasional sharp rally and show up on the leaderboard.
Today's three picks are either scoring breakouts or getting close to breaking out, making them timely selections. That's the pitch; here are the picks.
Yeti Holdings (NYSE:YETI)
Qualcomm (NASDAQ:QCOM)
American Airlines (NYSE:AAL)
We'll follow the usual course, with a brief look at each chart and an options trade idea.
Top Gainer Stocks to Buy: Yeti Holdings (YETI)
The pandemic lit a fire under Yeti shares, and it's been burning bright ever since. From the March 2020 lows, YETI stock is up a jaw-dropping 532%. Every single dip has been gobbled up along the way; every breakout has been chased. This morning's 3% jump is pressing prices into a critical resistance zone near $95.50.
The past two attempts to pierce this level got rejected, and shareholders are hoping the third time is a charm.
The century mark looming overhead supports the bullish view. $100 often acts as a magnet that strengthens the closer prices get to it. History is littered with examples of equities that traveled to $100 after pushing past $90. I suspect YETI stock to do likewise. My preferred way to play here is with bull call spreads.
The Trade: Buy the August $95/$100 bull call vertical spread for $2.20.
The max loss is $2.20, and the max gain is $2.80.
Qualcomm (QCOM)
The chip stock fallout earlier in the year took a toll on Qualcomm shares. From peak to trough, QCOM stock ultimately corrected 27%. In the two quarters since prices have been carving out a trading range to bring stability back. With the Nasdaq zipping to new highs this month, strength has returned to semis, and it's benefiting QCOM shares.
This morning's 3% jump is triggering a bullish breakout and confirming the start of a new uptrend. The chart is solid enough to make QCOM one of the best stocks to buy. Optimism ahead of the July 28 earnings report could keep powering prices higher over the coming two weeks. This is about as healthy as Qualcomm has looked since January.
Call spreads are once again my strategy of choice. I like structuring one cheap enough to allow us to hold through earnings without risking too much.
The Trade: Buy the August $145/$150 bull call for $2.20.
The max loss is $2.20, and the max gain is $2.80.
Top Gainer Stocks to Buy: American Airlines (AAL)
American Airlines shares are taking off this morning with a sharp 7% gain after the company pre-announced better than expected revenue numbers for the second quarter. Apparently, the airline giant didn't want to wait for its July 22 earnings announcement. As such, we're getting a quarterly report-type reaction now.
The news is being celebrated as the latest sign that air travel is returning to normal after grinding to a halt in the pandemic's wake.
On the price action front, AAL stock has been in a downtrend for the last two months. Importantly, today's gain is helping the stock hold support at $20. With prices still stuck beneath the 20-day moving average, I much prefer a cash flow play here versus directional. Short puts should do the trick.
The Trade: Sell the August $19 put for 40 cents.
Consider this a bet that AAL sits above $19 at expiration. If it does, you'll capture the 40 cent profit.
On the date of publication, Tyler Craig held LONG positions in QCOM. The opinions expressed in this article are those of the writer, subject to the InvestorPlace.com Publishing Guidelines.
For a free trial to the best trading community on the planet and Tyler's current home, click here!
View more information: https://investorplace.com/2021/07/3-of-todays-top-gainer-stocks-to-buy/