3 Hidden Gem Stocks to Buy In the Reddit Rubble DKNG PLTR CLOV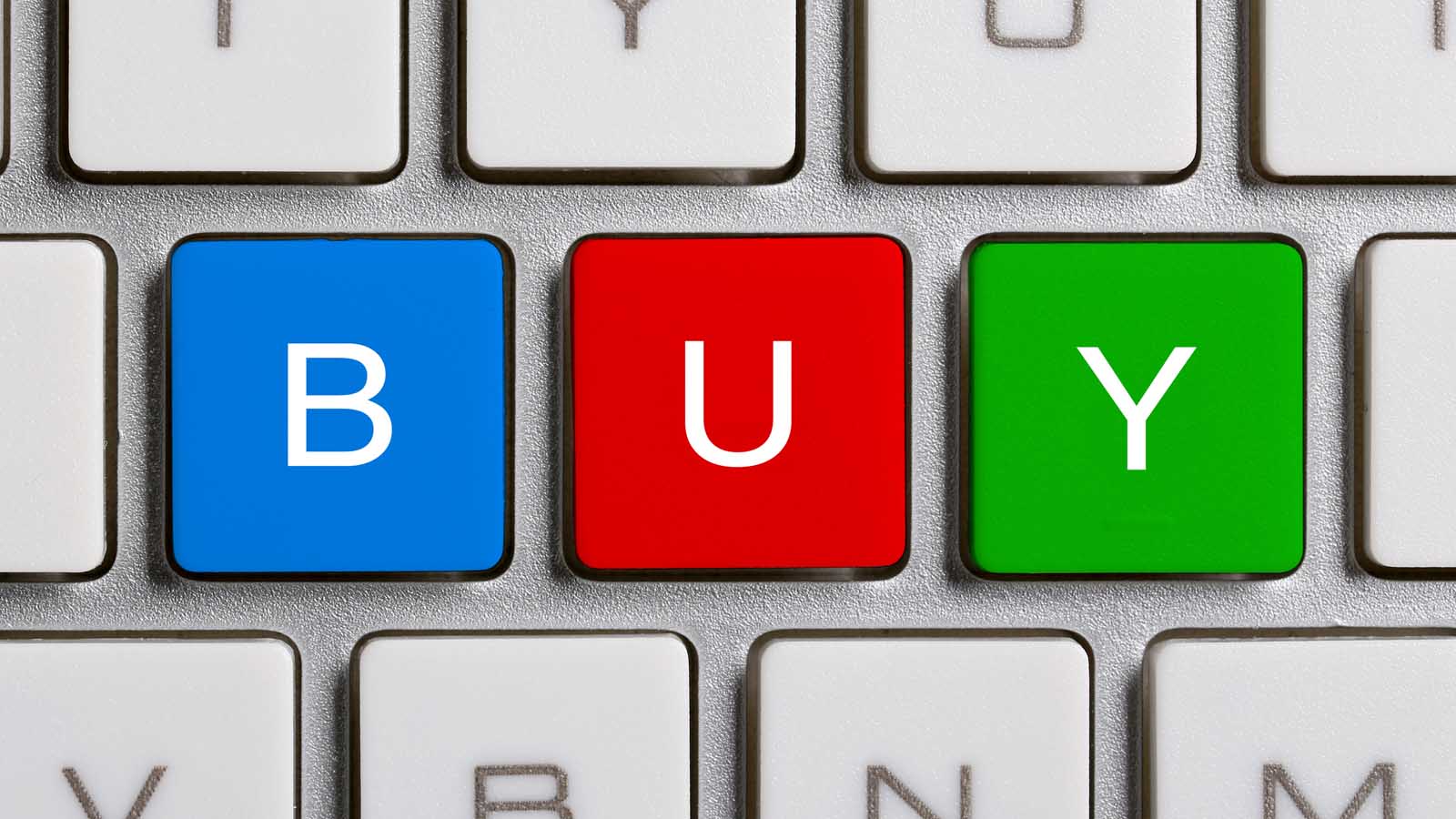 A very popular investment trend of 2021 is trading Reddit stocks like bazookas. These are a collection of tickers that occasionally experience extremely strong short squeezes. GameStop (NYSE:GME) started this trend earlier this year, but the collective has grown quite a bit since then. At the risk of offending their fans, I would say too many of these stocks have questionable fundamentals. However there are a few hidden-gem stocks to buy that are in the group.
The purpose of today's article is to sift through this week's rubble for treasures. There are a few good stocks to buy on weakness. All year we've seen a strong rotation trend on Wall Street. Sentiment has been fickle between sectors but the risk appetite remains strong, and they haven't sold a group without buying another.
In this case, the rotation has been between the small-caps and the Nasdaq.
For the last three days, the small caps fell while tech stocks broke records. The Reddit bunch fell hardest among the small-caps. AMC (NYSE:AMC) lost 30% in seven trading days from high to low. The whole collective is under selling pressure … but therein lie the opportunities.
Under duress, good stocks falling into support stand out from the rest. These are companies with good fundamentals that are selling off through no fault of their own.
Everybody loves a mega squeeze. However, I prefer investing in a thesis rather than trying to time a missile. In order to be successful, we have to eliminate as many variables as possible. Today's picks have their own fundamentals to help build the bullish thesis. Knowing their financial outlook gives me better conviction during the rough patches. This way, I can make room for the occasional squeeze and trade around the action.
The three hidden gem stocks to buy from the Reddit rubble today are:
DraftKings (NASDAQ:DKNG)
Palantir (NYSE:PLTR)
Clover Health (NASDAQ:CLOV)
Hidden Gem Stocks to Buy: DraftKings (DKNG)
DraftKings' business model holds a lot of promise for the future. The better the reopening process goes, the stronger the business opportunity becomes. Afterall, the pandemic and the lockdown killed its momentum. Only after reopening broadens can it truly flourish.
Currently the fundamentals are improving but still murky. The opportunity is still too young to judge it harshly. The important part is that the total revenues are growing. It is still not profitable, but I don't expect it to be — yet. This is a budding business that is aiming to grow fast. Companies cannot do that while skimping and pinching pennies. Amazon (NASDAQ:AMZN) is the perfect example for this concept.
On the charts, DKNG stock has had better days. After the February and March spikes, it went on a selling spree. Yesterday the stock fell 5% on no specific news. As a result, it is now over 35% below the 52-week highs.
This is bringing an opportunity, because it lost a lot of froth. The current owners have stronger hands, so the selling should abate.
DraftKings is by no means a cheap stock, and it sports a price-to-sales of 25. However if management is able to deliver the growth they promise, DKNG can grow into it.
I also worry about extrinsic factors — and this goes to all three picks. I am leery of the whole market at these altitudes. If a correction comes, there will be more pain.
But for now it is falling into a support zone. I expect buyers as it approaches $46 per share. Assuming they fail, there is a stronger support above $40 per share. If for whatever reason DKNG stock falls below $40, I would completely stop out and regroup. This could open a giant trap door. On bounces, I expect sellers to be lurking around $43 per share for the next few weeks.
Palantir (PLTR)
Palantir stock is one of my favorite new stocks to buy for the long term. I find myself defending it way too often for it has to offer. Given the quality of the stock, this shouldn't happen, but it has a tether to meme stocks. Case in point, it fell 7% yesterday and without warning. I scoured the headlines and found nothing specific about it.
My only guess is that it fell in sympathy to the substantial drops in AMC and GameStop. Fundamentally, this company is on solid footing. It has a strong $1.3 billion revenue stream. Plus, it's tapping into the government and the commercial segments. Palantir is carving a nice niche for itself in a hot new arena. We have more data than ever and it empowers companies to use theirs.
The runway is long because this is not a fad. Digitization is here to stay, short of a zombie apocalypse.
And management sounds extremely confident and they are executing on point.
It is not cheap, not even from the price-to-sales perspective, but again when I'm looking for growth, "cheap" is not a factor. And PLTR stock is now falling into a support zone. Although it is not a hard line in the sand, I expect buyers to show up near $20. Entry opportunities below there would constitute good long-term buys. On bad days, ideally I would sell puts instead of buying shares outright. This is a bullish trade that leaves even more room for error.
Clover Health (CLOV)
This Chamath Palihapitiya SPAC (special purpose acquisition company) elicits a lot of hot debates. Even its legitimacy comes into question. I lean on the fact that the CLOV survived the government vetting process. If the government feel comfortable signing them up as a provider, that settles it. Clover Health is a real company in my book.
I lean on this because it still lacks the track record to argue its own cause.
Next comes the process of finding the levels that make it a stock to buy. Since the March correction, CLOV stock has built a strong base near $7 per share. The assumption then becomes that it will hold again.
This thesis is on the chopping block this week. It fell 2.8% yesterday and even more possibly today.
If I am long CLOV stock, I won't panic out of the long-term investment. Those looking to invest in it can start shopping for entries. Normally I would pound the table a bit harder but I have extrinsic fears. The economy is on life-support type of medication yet stock are breaking records. It is an unnatural basis for more upside. Meaning that I suspect that a correction can happen at any moment. If so, it will take all equities down including all three today.
On the date of publication, Nicolas Chahine did not have (either directly or indirectly) any positions in the securities mentioned in this article. The opinions expressed in this article are those of the writer, subject to the InvestorPlace.com Publishing Guidelines.
Nicolas Chahine is the managing director of SellSpreads.com.
View more information: https://investorplace.com/2021/07/3-hidden-gem-stocks-to-buy-in-the-reddit-rubble/