3 Entertainment Stocks That Will Thrive in 2021: NFLX, DIS, CMCSA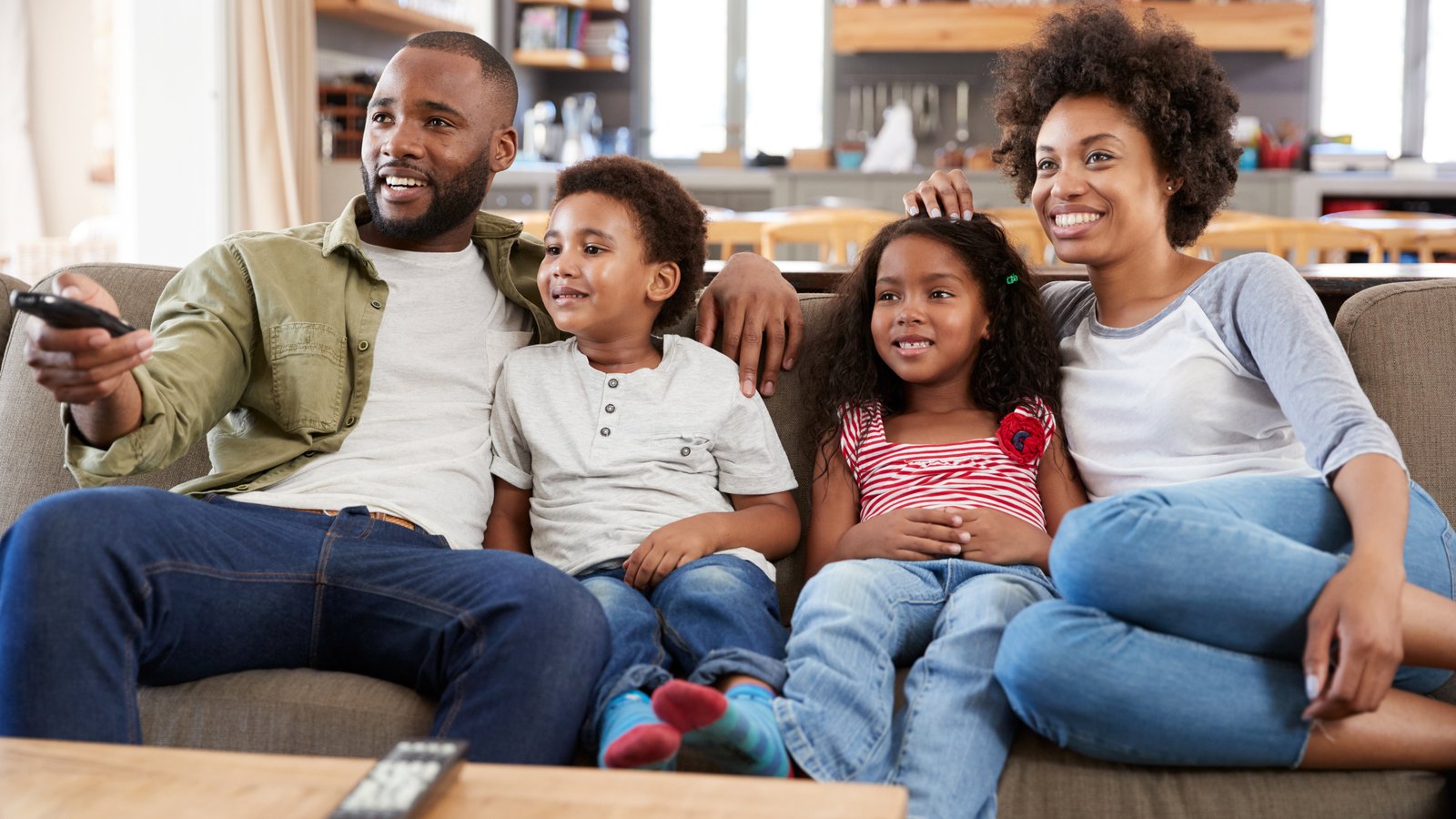 Source: Monkey Business Images / Shutterstock.com
The pandemic served a crushing blow to the movie theater industry, leading investors to rethink their investments in entertainment stocks. With incoming revenue on halt for the foreseeable future, experts believe the future of movies is in the living room and not the theaters.
Streaming services have now taken the lead role, serving as a major source of entertainment. A radical shift in the way people consume content will create permanent changes to the movie business as we know it.
The uncertainty that looms over movie theaters has led major entertainment companies to take decisive action. AT&T (NYSE:T) Warner Brothers announced that movies slated for release in 2021 will go straight to streaming on HBO Max. Universal Studios was able to negotiate with AMC Entertainment (NYSE:AMC) to shorten the theatrical window for its movies to 17 days. Following this period, Universal is free to stream its movies on any platform of its choosing.
These changes have shined the limelight on entertainment stocks that cater to the stay-at-home environment. Companies in the sector have shown resiliency during the pandemic and are gearing up for an even stronger performance once this is behind us.
Here's a look at three entertainment stocks to buy in 2021:
Netflix (NASDAQ:NFLX)
Disney (NYSE:DIS)
Comcast (NASDAQ:CMCSA)
Entertainment Stocks to Buy: Netflix (NFLX)
With over 200 million subscribers and a presence in 190 countries, Netflix is the clear leader of streaming entertainment. The company had a first-mover advantage in the streaming business and was able to capitalize on a larger market share.
This success was only bolstered by the pandemic which took its growth to a whole new level. Shares of the stock were up 65% in 2020 with more upside this year.
However, Netflix isn't just resting on its laurels but is actively working towards adding to its subscriber base at a breakneck speed. This is done by attracting only the top talent in the entertainment sector to keep its content fresh and in demand.
Original shows like The Queen's Gambit and Tiger King: Murder, Mayhem and Madness, arguably the most popular shows in 2019, sparked conversation across all social media platforms. Netflix's large cultural influence and dominant position in the market makes this one of the top entertainment stocks to buy in 2021.
Disney (DIS)
The closures of theme parks and movie theaters in early March led entertainment giant Disney to focus its attention on its online streaming platform.
The performance of its on-demand-service Disney+ exceeded management's expectations this year, and soon became one of the top names in the sector. In its previous quarter, Disney reported an 81% in direct-to-consumer revenue at $16.97 billion. This growth comes from its vast library of successful films and a growing subscriber base. Those are two factors that will be major growth drivers in the future.
Looking ahead, the House of Mouse says that its streaming service will be a major area of focus post-pandemic. Disney is expected to introduce 10 new Marvel series along with 30 Pixar movies. Adding to this, Disney+ will also expand to regions such as eastern Europe and Hong Kong this year.
As the streaming platform gets in front of more eyeballs, Disney is all set to generate some monster returns in 2021.
Comcast (CMCSA)
With the vaccine rollout in full force, it's worth looking at businesses that will thrive in the recovery stage. One such company is Comcast, known for its broadband services, NBCUniversal theme parks, streaming services and cable. These segments are poised for a strong comeback with several indicators that point towards a breakout year for the company in 2021.
Comcast's streaming service launched this past July and has proven to be quite successful. The platform Peacock has added 26 million subscribers since its inception and continues to grow at a quick pace.  Adding to this, Comcast's broadcast television networks have remained profitable during the pandemic, with revenue up 8.3% from the previous year.
Finally, the company also owns NBCUniversal and Universal Studios, which sustained losses during the pandemic. As the economy revives, both segments should go into recovery mode this year. Universal also negotiated a deal to stream its movies on any platform 17 days after the release date.
Comcast's upward trajectory has only just begun with several positive catalysts for the company in 2021. This makes it one of the top entertainment stocks to buy right now.
On the date of publication, Divya Premkumar did not have (either directly or indirectly) any positions in any of the securities mentioned in this article.
Divya Premkumar has a finance degree from the University of Houston, Texas. She is a financial writer and analyst who has written stories on various financial topics from investing to personal finance. Divya has been writing for InvestorPlace since 2020.
View more information: https://investorplace.com/2021/01/3-entertainment-stocks-that-will-thrive-in-2021-nflx-dis-cmcsa/